Open Gate Grammar and Primary School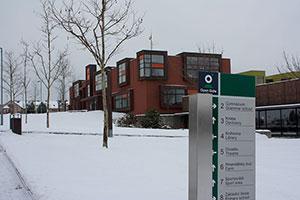 The school's philosophy rests on offering all young people who show sufficient academic talent and ability the possibility to meet their potential, regardless of their family background or personal situation, and to prepare them for Czech and International Baccalaureate leaving examinations. The path to success in life is open to the school's graduates thanks to their outstanding education and qualifications. While studying at OPEN GATE, students also participate in a full range of extracurricular activities, including those that are truly beneficial to the community. As a result, they become well-rounded, caring people who are well aware of their responsibility towards the society in which they live.
Small classes allow teachers to have an individual approach to all students. Experienced and accredited IB teachers employ class formats that promote abilities and skills, such as discussion, projects, experiments, problem solving, and accepting responsibility for the results of one's work, the focus being upon individual research and development. Classes take place in modern language, IT, and science labs with specialised equipment. All this makes for an ideal learning environment.
URL: http://www.opengate.cz