Mensa Grammar School: achievements and events (2015)
Marcela Fatrová
In 2014 and 2015, the Mensa Grammar School (MGS) presented its ideas, operation, and achievements on a number of occasions and events, some of which were directly organized by the school. The most significant events include annual Open Days, co-hosting a Mensa Conference on Talent Development, school presentations at the conferences "The Development of Style and Methods of Working with Exceptionally Gifted Students" in Zlin and "Developing Talent: A Modern, High-Quality and Qualified Way" organized by STAN-ECHA, etc.
---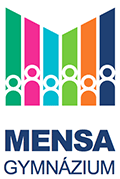 The school regularly participates in the exhibition of Prague secondary schools, Schola Pragensis. The Primary School Talent competition presented another significant and successful event. The contest was aimed at primary school first to fifth graders from Prague districts 5, 6, 13, and 17, and was designed to test pupils' general knowledge on a number of subjects (maths, history, geography, literature, TV shows...) as well as their specific knowledge on their own district. The principal goal of this project is to awaken the children's interest in their environment, history, and affairs of their city districts.
Over the last 5 years, MGS has managed to acquire over CZK 10 million from European funding programmes in support of the school's projects. One of these projects – Information All Around – was completed in March 2015. It was focused on the support of Physics and Maths tuition, the development of information literacy, and also on improving interdisciplinary links in tuition and the development of a number of key skills. This project allowed modernising of teaching facilities in a way more suited to both students and teachers. The grant support also allowed the creation of multiple teaching materials for students.
The school also participated in several charity events, such as Heart Day and a collection for the Sidius Fund.
The school premises are not only used during the mornings for tuition, but are also utilized outside the regular teaching hours, in the afternoons and weekends, as the school offers the premises to organizers of regional Prague chess tournaments for primary school pupils of all age categories.
Besides this, students were engaged in co-operation with the Prague Repy Council, and helped organize events such as Earth Day, Indian Summer, and Neighbours' Day. Some of the students and teachers also co-operated with the council in building a natural trail in Repy.
Our school participated in several larger projects over the last school year, some of them international.
The project titled "Munich-Prague: Life in Exile" addressed the topic of Radio Free Europe, and gave our students the opportunity to meet remarkable contemporary witnesses in person.
The "Young Custodian" project, undertaken in co-operation with Lobkowitz Palace, allowed our first- and second-graders to examine items from Lobkowitz Collections, on which only limited information was available. The students were trying to find information related to these items, and presented the results of their research.
The "War stories" project was undertaken by our fifth-graders at the opportunity of the "End of WWII" anniversary. The students questioned contemporary witnesses from among their families, family friends, and even complete strangers in the centre of Prague, asking about their memories and stories from during WWII. Students then recorded the stories, supplemented them with photographs, and created posters, which were then put on display in the school.
Other projects worth mentioning include a discussion with a Holocaust survivor, Doris Grozdanovicova, an excursion into the Terezin ghetto, the 1st year of the school round of a poetry reading contest, an international project and conference PLATFORM Shift focused on teenagers, the Bankers to Schools project, and last but not least, an EDISON project organized by the international organization AIESEC, which allowed visiting teachers from six foreign countries to teach at our school (New Zealand, Romania, India, Brazil, Vietnam, and Guatemala).
Similarly, we managed to organize several regular and several one-off events for students. The traditional ones included an adaptation school trip for first graders (Prima class students), a ski and snowboard training course, a sight-seeing tour to Great Britain and Ireland, school trips, and a graduation ball. To mention just a few of the one-off events, let's name climbing Snezka Mountain, an astronomy expedition, and several combined biology-paleontology-mineralogy-geology field trips.
Students' achievements
Our students were successful in many fields in 2015, and recorded multiple achievements in knowledge-based competitions and Olympiads, as well as in sports, music, and other fields. Students participated in the Logical Olympiad, Talnet, Stretech, CTY Programme, Secondary School Expert Activities contest, Ecological Olympiad, Astronomical Olympiad, Children's Scientific Conference, ABAKU League, Debating League, Chemquest, a "Don't Let Your Brain Lie Idle", and many other events. Also, students travel every year to study abroad.
Remarkable achievements were recorded in 2015 e.g. by Mikolas Opletal, Valentin Logachev, Frantisek Vlcek, Radek Jakubka, Robert Jonathan Simon, Radek Olsak, Amalie Hilgertova, Lukas Dvorak, Martin Kent Kraus, Petr Dedek, Karolina Prochazkova, Jiri Rambousek, Michaela Kucerova, Filip Mauer, Yasmina Overstreet, Philipp Melay or the school chess club.
The achievements of our students caught the attention of a journalist from the Aktualne.cz server, and inspired her to interview several of our students. These interviews were published on Aktualne.cz during the 2014/2015 school year, in a series called Czech Hopes for the Future.
Teacher achievements
Our school employs top class teachers who are exceptional in both their expertise and human qualities. They are able to actually infect their students with enthusiasm for their specialty, and to maintain partnerships with the students, which helps in forming a creative and friendly atmosphere at school, and carries the students towards great achievements.
Our teacher, Dr. Eva Patakova, Ph.D., is a member of the International Mathematical Olympiad Problem Selection Committee, acts as a lecturer at the Faculty of Education at Charles University, teaching future maths teachers (under the supervision of prof. Hejny), and at also gives lectures on methods of preparing problems and tasks for gifted students at major international maths conferences (she also published a book titled Methods of Problem Formation for Gifted Pupils).
Dr. Tomas Koci, Ph.D. has for several years been a committee member in the field of biology and chemistry in the national round of the Secondary School Expert Activities contest. Besides this, he leads workshops for teachers in the Centre for Environmental Education in Toulcuv Dvur.
Mgr. Jan Kratochvil won the Alfred Radok Prize in 2011 for his drama, Vladimir's whore. At present, he is working on staging a new play, which will be performed at one of the Prague theatres.
Mgr. Martin Kulhanek contributes to several geography journals (such as Geograficke rozhledy)
Another of our teachers, Martin Kalivoda, is engaged on a national level in battling netholism, i.e. internet and computer game addiction. He co-operates with the regional co-ordinators at psychological-educational advisory centres, and with prevention methodologists at individual schools, and also gives lectures on this topic. In addition to that, and to organizing outdoor activities and experiential education at our school, he also manages a volleyball team playing in the AVL League.
Mgr. Maria Kukova, Ph.D., is a long-time astronomy enthusiast, heads the school's Astronomy club, and her astronomy expertise can be shown e.g. by her participation in an international astronomy conference in Hawaii.
Related topics
7.12.2015