EMSC 2023 - European Mensa Science Camp
Programme consists of lectures, projects, excursions, teambuilding activities.
Meet your new Mensa friends from other countries.
Spoken language will be English only.
Organized by Mensa Czech Republic at Chateau Novy Svetlov.
Participants from 8 countries and 2 continents have already registered.
Tomáš Blumenstein, 603726030, tblumen@mensa.cz
15.7.2023, 12:30 — 22.7.2023, 12:00
Chateau Novy Svetlov, Czechia
---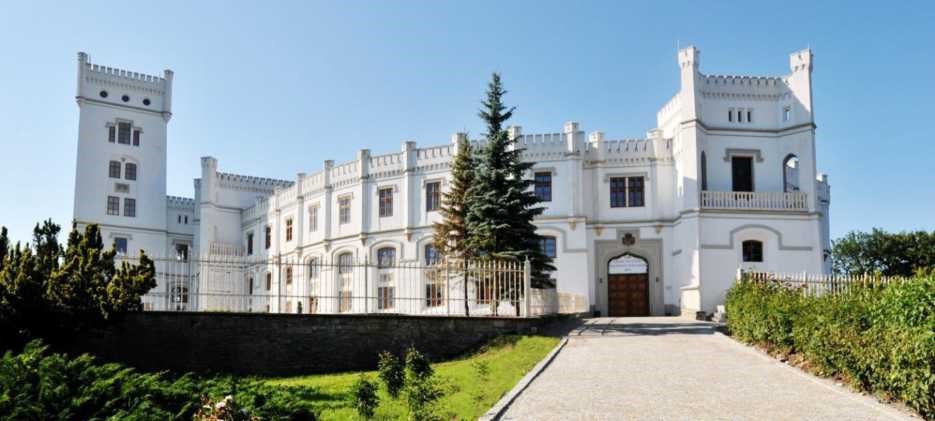 Summer camp for students of age 12 to 19.
Accommodation and Food
We will stay in Chateau Novy Svetlov, which is close to a spa town of Luhacovice, Eastern Moravia.
Hotel rooms with bathrooms
Hotel has three large conference rooms and is surrounded by beautiful nature
Food: full board including two snacks and drinks all day
Programme
Lectures and workshops focused on science and technology
Project based learning, teamwork, presentations
3D printers, laptops, measuring instruments, mBot robots, Raspberry Pi with sensors and a lot of other equipment will be available for the project work
Solving ciphers during a team game
Teambuilding, competitions, board games focused on strategy, reasoning and logic
Visiting a spa town of Luhačovice, tasting various mineral waters and local waffles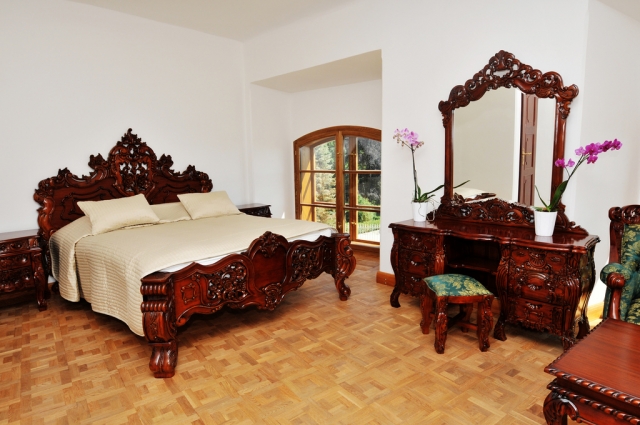 Registration and Payment
Register soon, the number of participants is limited
Please make the payment at the same time as you register for EMSC
Account no. within Czechia: 2801326157 / 2010, variable symbol: 1016+number of your registration
If you pay in EUR, please use our account no. IBAN CZ36 2010 0000 0021 0168 3794, BIC: FIOBCZPPXXX, owner: Mensa Ceske republiky, Spanielova 1111, Prague, CZ
Early bird price (registration and payment before 30 April 2023) is CZK 9990 (EUR 425), after this date the price will be CZK 10,330 (EUR 440)
All Mensa members have a discount of CZK 200 (EUR 8)
Cancelation policy: cancellations made 60 days or more before the event will receive 100% refund, cancellations made 59-30 days before the event will receive 75% refund, cancellations made 29-12 days before the event will receive 50% refund, cancellations made later will not receive any refund
Date and Time
EMSC begins on Saturday 15 July
Meeting at the Luhačovice train station at 13:30 (direct train from Prague 9:03 – Pardubice 10:07 – Olomouc 12:08 – Luhačovice 13:20)
Brno airport pick-up at 12:00 (fee CZK 300)
Vienna Airport pick-up at 11:00 (fee CZK 650)
On Saturday 22 July at 10:00, the participants will present their projects and all parents are welcome to see them (if they come to Czechia). The presentations will finish at 12:00.
Our Team
Tomas Blumenstein
The main co-ordinator, responsible for the programme, lectures, projects and trips
Tomas has been working with gifted children for many years, he organizes regular seminars focused on science, summer camps, and he also works as an education consultant
Vice-chairman of Mensa Czech Republic, a member of IBD of Mensa International
Tel. +420 603 726 030
Jana Middleton
Responsible for communication with participants, coordination of their projects, and picking them up
Responsible for health and diets
Jana works as a university teacher, translator and interpreter, she used to work as a journalist at Radio Free Europe, and she is a mother of two gifted children
jana.middleton@mensa.cz, +420 602 122 321
Natalie Kanakova
Responsible for teambuilding, competitions, games and lectures
Natalie studies at the Faculty of Education, Charles University, teaches Maths and loves playing chess – she has achieved the Woman International Master
Lenka Minářová – Psychologist
Psychologist focused on gifted children
Lenka will be present at the camp based on the RSJ grant
She will be involved in activities for children and will organize some team activities, she will be available to children for both individual and group consultations
---
Seznam přihlášených:
Matěj Kuhn (vloženo 2.2.2023, 16:43:17)
Aaron Spencer (vloženo 2.2.2023, 17:47:42)
Lukáš Moravec (vloženo 3.2.2023, 12:07:29)
Matěj Mothejzík (vloženo 6.2.2023, 20:23:23)
David Šplíchal (vloženo 6.2.2023, 21:02:26)
Robert Middleton (vloženo 7.2.2023, 16:33:08)
Daniel Middleton (vloženo 7.2.2023, 16:35:40)
Dunja Prelević (vloženo 7.2.2023, 19:42:24)
Ana Barjaktarevic (vloženo 7.2.2023, 22:55:09)
Jan Pokorný (vloženo 8.2.2023, 13:22:35)
Anna Marie Fifalda (vloženo 8.2.2023, 14:22:13)
Jan Klement (vloženo 8.2.2023, 20:59:12)
Matěj Kmínek (vloženo 9.2.2023, 17:03:08)
Ellen Palečková (vloženo 9.2.2023, 17:49:07)
Prokop Fifalda (vloženo 9.2.2023, 18:02:16)
Petr Krejčík (vloženo 9.2.2023, 18:23:22)
Kristýna Rokosová (vloženo 9.2.2023, 20:15:57)
Viktorie Blahová (vloženo 9.2.2023, 20:34:27)
Kryštof Komzák (vloženo 10.2.2023, 8:21:26)
Hana Blumensteinová (vloženo 10.2.2023, 20:14:05)
Richard Bartoš (vloženo 11.2.2023, 19:04:14)
Petr Kalina (vloženo 11.2.2023, 20:23:43)
Matthias Wiegärtner (vloženo 11.2.2023, 23:20:56)
Gleb Baulin (vloženo 12.2.2023, 9:59:48)
Štěpán Civín (vloženo 12.2.2023, 16:16:11)
Adam Karásek (vloženo 12.2.2023, 19:59:07)
Adam Pliska (vloženo 13.2.2023, 20:03:06)
Adam Bedoui (vloženo 14.2.2023, 18:26:21)
Michal Piling (vloženo 14.2.2023, 20:39:11)
Alexandra Gauchet (vloženo 15.2.2023, 17:14:27)
Ferdinand Böck (vloženo 20.2.2023, 0:46:09)
Thomas Beneš (vloženo 20.2.2023, 10:40:37)
Elisabeth Ludmila Gauchet (vloženo 22.2.2023, 16:57:11)
Adam Hum (vloženo 26.2.2023, 20:02:44)
Tomáš Kopeček (vloženo 27.2.2023, 8:58:47)
Pascal Noe Fynn Gassmann (vloženo 27.2.2023, 9:15:46)
Andjela Borovic (vloženo 1.3.2023, 17:08:46)
Ignacy Jackl (vloženo 1.3.2023, 20:49:27)
Bogdan Stanković (vloženo 1.3.2023, 21:50:16)
Eva Švarcová (vloženo 2.3.2023, 23:17:26)
Mia Leath (vloženo 4.3.2023, 23:00:21)
Baltazar Blumenstein (vloženo 4.3.2023, 23:50:54)
Sophie Porubova (vloženo 5.3.2023, 14:29:33)
Elisabeth Maya Krause (vloženo 6.3.2023, 10:27:25)
Matěj Tabach (vloženo 9.3.2023, 8:12:06)
Ondřej Řezníček (vloženo 11.3.2023, 7:15:59)
Matěj Dušek (vloženo 11.3.2023, 13:25:22)
Čedomir Đurišić (vloženo 14.3.2023, 12:45:13)
Jelena Brkic (vloženo 14.3.2023, 17:28:03)
Tóth-Mogyorósi Hanna (vloženo 14.3.2023, 23:27:31)
Aleksandar Dragan Trickovski (vloženo 15.3.2023, 20:53:22)
Mia Pjescic (vloženo 16.3.2023, 13:20:14)
Djordje Toskic (vloženo 16.3.2023, 20:58:49)
Milan Janic (vloženo 18.3.2023, 12:16:57)
Julia Schlüter (vloženo 19.3.2023, 19:18:49)
Maëla Schlüter (vloženo 19.3.2023, 19:21:49)
Silja Onyx Bürger (vloženo 20.3.2023, 18:53:38)
MATIC REMIC (vloženo 21.3.2023, 15:08:48)